Mercedes-Benz F015 Research Car
Tools: C++, Qt, QML, JavaScript, LEAP motion sensor, SmartEye gaze-trackers
Mercedes-Benz F015 is a research car that allowed us to investigate some of the challenges that lay ahead for various Mercedes-Benz products. For example, it informed some of the direction for the Intelligent Interior.
Gaze + Gesture
I designed and prototyped various dashboard interactions using hand and gaze tracking. The basic idea was that you interact with what you are looking at (i.e. the gaze tracking provided the context for your hand interactions). The user could glance at certain controls on the dashboard and manipulate them with simple hand gestures (sound, climate controls, rudimentary map and autonomous drive functions). The interactions were designed to be as simple and basic as possible, given that they will have to be experienced by the public.
Although obviously not a realistic scenario, it allowed me to investigate some of the technical and UX challenges that lay ahead for product (tracking quality, hardware limitations, vehicle design around the camera, public's perception of gestures, learning curve, gaze tracking solutions etc).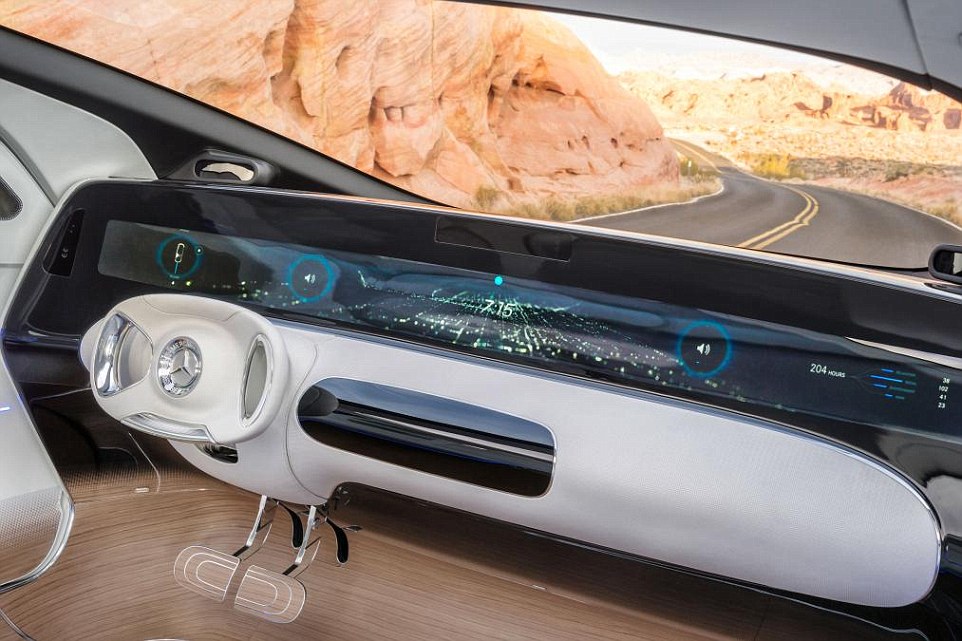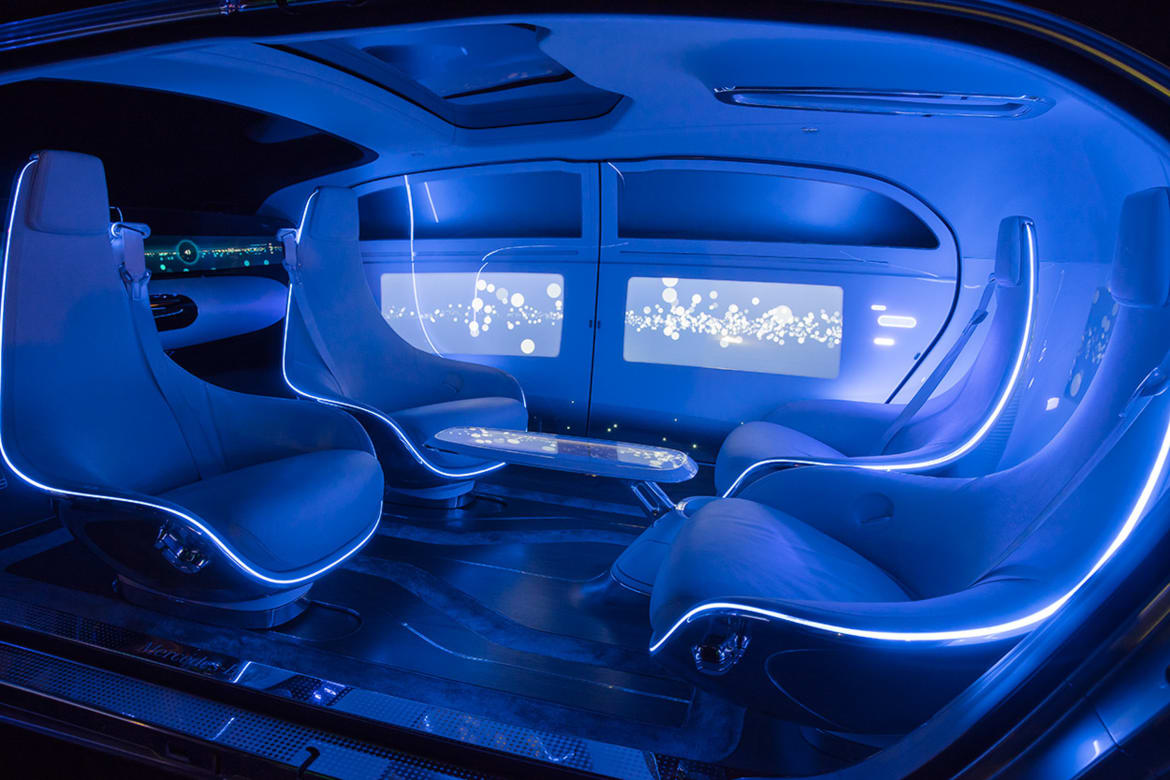 Awards
Red Dot - "Best of the Best" 2015
Engadget - "Best of CES 2015"
The Verge - "Best Car of CES 2015"
Public Demonstrations
We unveiled the car at CES 2015 and later demonstrated it at various events, one of which was a two-week driving event where we invited hundreds of journalists for a ride in the car and to experience the dashboard interactions. It was interesting to get the impressions from them, ranging from sceptical (e.g. this will never work) to optimistic and more visionary (e.g. I can see the idea behind it).